​
Eight Nights of Exciting Holiday Shows!
Imagine colorful laser beams dancing across the sky to a backdrop of gigantic spinning whirligigs. Add in holiday music, a little synchronization, and you have an extravaganza of sight and sound called Electric Light Fantasy…or ELF for short!
Wilson Downtown Development, the Vollis Simpson Whirligig Park & Museum, and Emerald Owl Productions have created this first-of-its-kind holiday feast for the eyes and ears to provide families with a safe and exciting NEW holiday tradition. Times like these with unforeseen challenges require innovation, creativity, and going BIG! ELF will feature, in addition to smaller lasers, a full color, RGB 30 Watt laser…. similar to those in theme park light shows! Christmas music synchronized with the lasers will play through the vehicle's FM radio from a dedicated channel.
So, bundle up the kids in their Christmas costumes or ugly sweaters, secure the antlers to the front hood, and head on down to the Vollis Simpson Whirligig Park in Historic Downtown Wilson.
Dates/Times:      Thursday through Sunday evenings December 2-5 and 9-12. Three shows per evening on the hour, beginning at 6 pm. Sponsor Night will be Wednesday, December 1
Location:             Vollis Simpson Whirligig Park, 301 Goldsboro Street S, Historic Downtown Wilson, NC
Tickets:                $25/vehicle. Pre-purchase only. No tickets sold on site.
Souvenir & Snack Package: $10/cup. Souvenir cup lights up in different colors and comes with a snack, soda or water and a surprise from Wilson Energy. Purchase same time as your ticket online. 

---
Nightly Sponsors
December 2 –

December 3 –

December 4 –

December 5 –

December 9 –

December 10 –

December 11 –

December 12 –
---
In Kind Partners
---
Grant Funding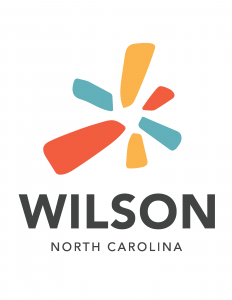 ---
Friends of Downtown
Artisan Leaf | B&S Wholesale Tire Center | Barrett's Printing House | Breen Law | ComForCare Home Care | Dr. Samuel Cohen – Eastern Carolina ENT | North State Consulting | Samora Naturals | Signature Smiles Orthodontics | Southern Bank | Tate Design Group | Tig's Courtyard | Wilson Community College | Wilson Paint & Wallpaper
---
*All proceeds from ELF will go to support the Vollis Simpson Whirligig Park non-profit for whirligig maintenance.
For more information, contact: Jeff Bell, Executive Director  Email: whirligigpark@gmail.com  Phone: 919-423-2669
For media and promotional requests , contact Susan Kellum, Downtown Marketing & Communications Specialist at skellum@wilsonnc.org