​
Four Nights of Exciting Holiday Shows!
Imagine colorful laser beams dancing across the sky to a backdrop of gigantic spinning whirligigs. Add in holiday music, a little synchronization, and you have an extravaganza of sight and sound called Electric Light Fantasy…or ELF for short!
Wilson Downtown Development, the Vollis Simpson Whirligig Park & Museum, and Emerald Owl Productions have created this first-of-its-kind holiday feast for the eyes and ears to provide families with a safe and exciting NEW holiday tradition. Times like these with unforeseen challenges require innovation, creativity, and going BIG! ELF will feature, in addition to smaller lasers, a full color, RGB 30 Watt laser…. similar to those in theme park light shows! Christmas music synchronized with the lasers will play through the vehicle's FM radio from a dedicated channel.
So, bundle up the kids in their Christmas costumes or ugly sweaters, secure the antlers to the front hood, and head on down to the Vollis Simpson Whirligig Park in Historic Downtown Wilson.
Dates/Times:      December 4-5 and 11-12. Four shows per evening on the hour, beginning at 6 pm.
Location:             Vollis Simpson Whirligig Park, 301 Goldsboro Street S, Historic Downtown Wilson, NC
Tickets:                $20/vehicle. Pre-purchase only. No tickets sold on site.

WHAT ELSE CAN WE DO WHILE THERE?
Before or after the show, visit Candyland Christmas in Historic Downtown Wilson where shops and restaurants transform into Candyland stops including Lollipop Forest, Ribbon Candy Haven, and the Gingerbread House. Stops will offer special holiday sales; fun activities such as ornament-making, cooking decorating or snow globe in a jar; giveaways, and yummy refreshments. The centerpiece of the "downtown game board" is Krueger's Candies to taste delectable old-fashioned fudge and taffy, made in-house on antique candy-making machinery! (And, after hours, Santa has something for the grown-ups at Casita Brewing Company, Downtown Public House, The New Normal, and Ruckus & Redemption.)
Other special stops include Santa's Sleigh in the Banker's Plaza on Goldsboro Street, where a life-size sleigh is the perfect selfie or photo op for you, your friends or family, and the Candyland Christmas tree on the Courthouse Plaza!
Find a full directory of shops and restaurants, and calendar of activities at HistoricDowntownWilson.com.
*All proceeds from ELF will go to support the Vollis Simpson Whirligig Park non-profit for whirligig maintenance.
Event Schedule
Four shows per night!
​
| | |
| --- | --- |
| December 4 | |
| December 5 | |
| December 11 | |
| December 12 | |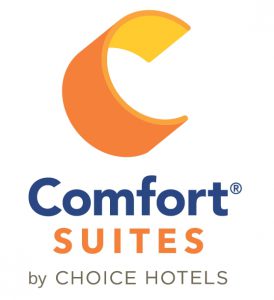 ​ 
​
For more information, contact: Jeff Bell, Executive Director  Email: whirligigpark@gmail.com  Phone: 919-423-2669